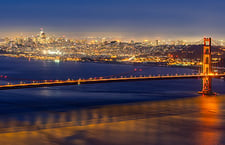 The following session will be presented at the Oracle Open World Conference 2016 in San Francisco CA USA. The session will be moderated by Jay Chatterjee, EVP / SVP / VP, Drivestream, Inc


Abstract
Companies across the economic landscape are making the Journey to the Cloud. In the area of Human Capital Management, back office operations like Core HR, Benefits Administration, Talent Management, Payroll, etc are being moved to the Cloud. But how do companies make the decision to move to the Cloud? What criteria do they use to compare Cloud vendors? How do they consider things like cost, complexity, functionality, customizations, skill sets, and support? How do they evaluate an implementation partner? All these questions and more will be discussed with leading companies who have chosen Oracle HCM Cloud!

Add session to your schedule
Session ID : UGF5804
Sunday, Sep 18, 1:00 p.m. - 1:45 p.m. | Moscone South - 308
Speakers
Jay Chatterjee

,

EVP / SVP / VP, Drivestream, Inc


Jay leads Drivestream's Account Management Group for the North American Western Region providing strategy and advisory services to clients. Jay has led several special growth initiatives and strategic efforts at Drivestream. Prior to joining Drivestream, Jay worked in IBM Global Services (IGS) and was part of North America IBM GBS Subject Matter Expert (SME) group for ERP Solutions. Jay also worked with PeopleSoft in Pleasanton, CA and worked in the IT department implementing the first generation PeopleSoft 8.0 products internally.
Waseem Ahmed

,

Sr. Director, Drivestream, Inc
Yamini Namasivayam

,

IT Applications Manager, SRI International


Yamini, With 20 years of IT experience building into a unique leadership style and deep technology expertise in ERP, Cloud, Database and Business Intelligence applications. Expertise in technology architecture, integrations, application development, business process optimization and IT collaboration services.

Strong advocate and consumer of Cloud and SaaS based services for most IT needs. Directed successful implementation of 4 major enterprise products using PeopleSoft, Deltek, Wiki and Self Service Applications, 3 Cloud applications - Kenexa, Concur Solutions, and ADP, custom developed 15 applications and integrated all these products.
Robert Pounders

,

Director of Human Resources, Royal Farms


Robert Pounders is the Director of Human Resources at Royal Farms. With Royal Farms since 2007, he is responsible for all human resource functions. His areas of responsibility include recruitment and staffing, benefits, classification and compensation, training and development, and employee relations. Robert has over fifteen years' experience in human resources. Prior to joining Royal Farms Robert served as an active member in the Air National Guard (ANG) assigned to their personnel department. Robert specialized in recruiting and later in training and development. During Robert's tenure with the ANG he has implemented programs that have help them achieve their mission and reduce costs for the U.S. government. Robert holds a bachelor's degree in business administration from the University of Baltimore and a master of business administration from Loyola University Maryland.
Vaibhav Arora

,

Senior Manager Human Resources, Ocwen Financial Corporation


Vaibhav Arora is part of Ocwen`s Human Resource team and leads the HRIS and other IT implementations for the organization.