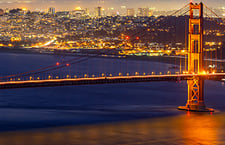 The following session will be presented at the Oracle Open World Conference 2016 in San Francisco CA USA. The session will be moderated by Paul Wagner, Principal Consultant, Drivestream, Inc


I'm very proud and excited to be representing Drivestream as a speaker at this year's Oracle Open World conference. Oracle have been introducing some great new features to both Taleo Enterprise and TBE over the past year or so which make the transition to mobile recruiting and onboarding much easier than it has been up until now.
The session will include:
A discussion with our friends from Vertex about the strategic importance of mobile to HCM and Talent Acquisition
Handy hints on preparing to take your recruitment and onboarding mobile
A demonstration of what is possible using Oracle's great functionality
Whether you're working on your mobile HR strategy or you're ready to take the mobile plunge, come and join us!
Abstract
With the world now living through mobile phones, it makes sense that organizations looking for talent go to where the talent lives—their phones. Companies seeking the best and brightest need to make sure their candidate and employee experience is as mobile friendly as possible. With the new and exciting tools being developed and constantly expanded by Oracle, it is easier than ever to make the mobile dream a reality, regardless of the size of your organization. This session takes you through some of the ways that this functionality can be used to make for a better candidate and employee experience when interacting with Oracle Talent Management Cloud (Oracle Taleo Enterprise) and Oracle Taleo Business Edition Cloud Service.

Add session to your schedule
Session ID : UGF5872
Sunday, Sep 18, 1:00 p.m. - 1:45 p.m. | Moscone South - 307
Speakers
Paul Wagner

,

Principal Consultant, Drivestream, Inc


A veteran of many Talent Management implementation and optimization projects, Paul has 14 years' experience working with Talent Management technology and over 5 years' experience with Oracle's Talent Management Cloud products. He also has extensive experience in business, from running his own café, through to internal system super user and process improvement roles in various organizations. Focusing in recent years Oracle Talent Management for Mid Size (TBE) but working across multiple products, Paul has helped organizations as small as 50 employees through to large organizations of over 40,000 employees operating in many countries to either start their Talent Management Cloud journey or optimize their current technology to significantly improve return on investment.
Rohit Srivastava

,

Manager of Business Applications Delivery, Vertex, Inc.


Rohit Srivastava is the Senior Manager of Business Applications at Vertex Inc., a tax technology company. Rohit has been with Vertex for 11 years. Prior to that he worked for Oracle and Citigroup in their consulting organizations. At Vertex he leads the business applications group which is responsible for the deployment and maintenance of all enterprise applications for Vertex's internal use. These include ERP, CRM, financials, and webapps. Rohit holds both bachelor's as well as masters degrees in computer applications.
Gregory Willrich

,

Director, Vertex, Inc.